Helping utilities engage their customers
Advizzo SaaS solutions use behavioural and data science to tap into the intrinsic motivations of each household. We do this through personalised and timely communications designed to motivate changes that reduce consumption and deliver customer satisfaction.
BOOK A DEMO
WATCH A VIDEO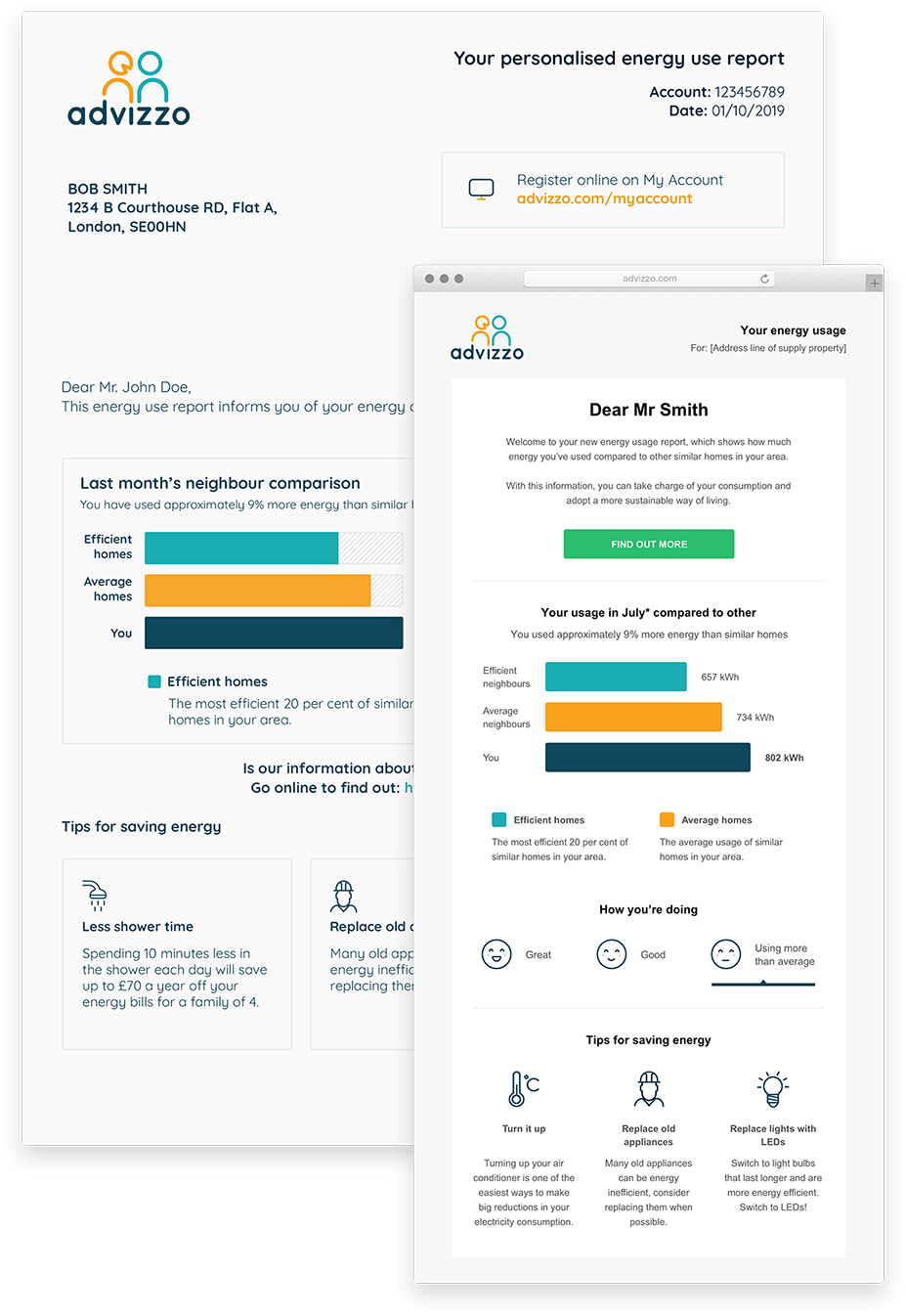 1 million households are currently using Advizzo white-labelled solutions
Advizzo SaaS solutions help these utilities drive better customer engagement
One SaaS platform, three software solutions to address all utility challenges
Powered by your billing and meter data, as well as third party data.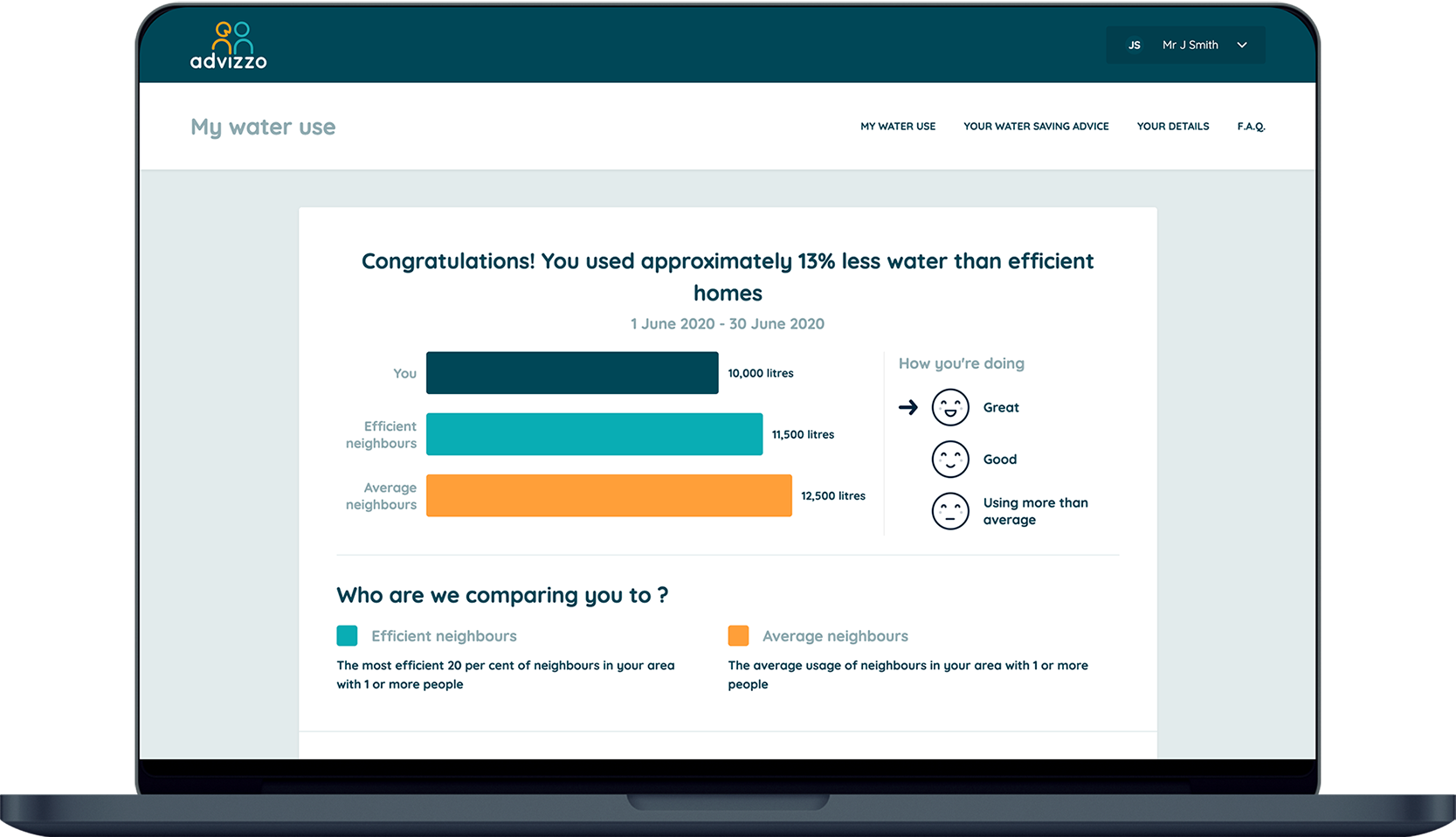 Customer software
Neighbour consumption comparison
Personalised tips
Home audits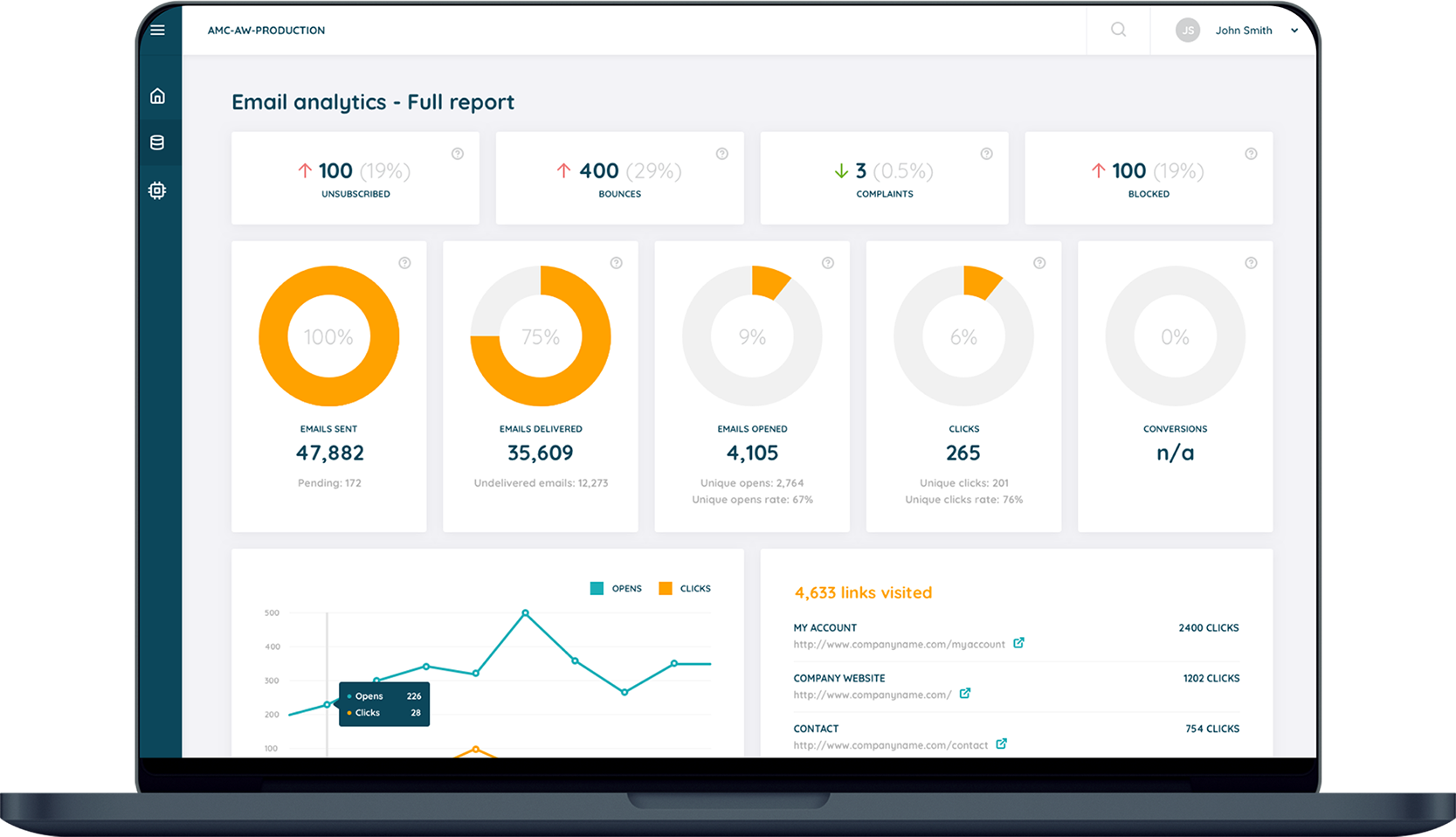 Reporting software
Campaign results
Savings tracking
Data insights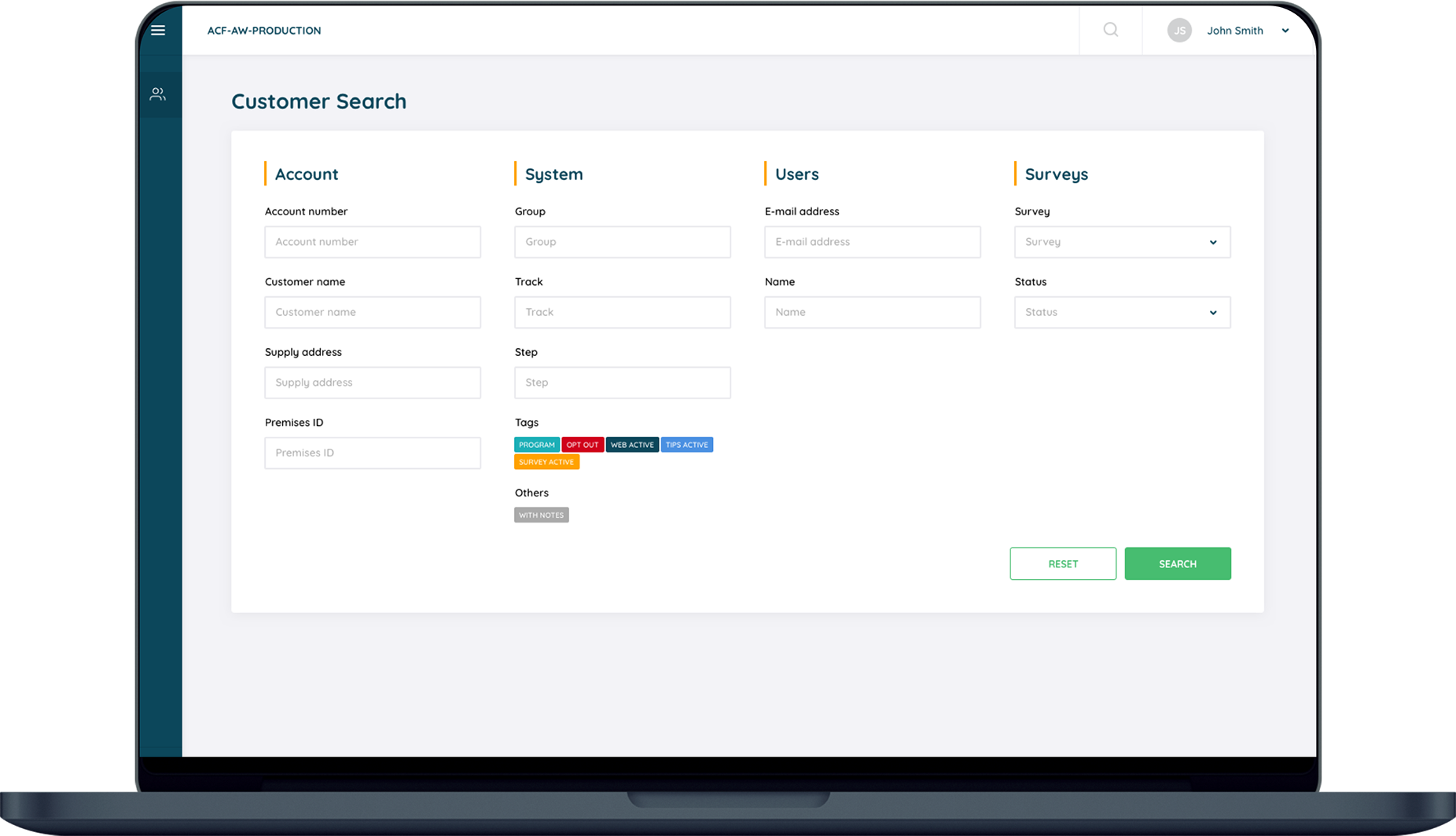 Customer service software
Customer search engine
Data privacy compliance & handling
Neighbour consumption comparison

Personalised customer engagement
Our customer facing software uses behavioural science to understand and trigger customer engagement.
Experiment with behavioural messages across multiple channels (web, email, mail)
Empower customers with consumption insights, including neighbour comparison data and overview of consumption
Provide customers with personalised tips to help them consume

energy and water

more sustainably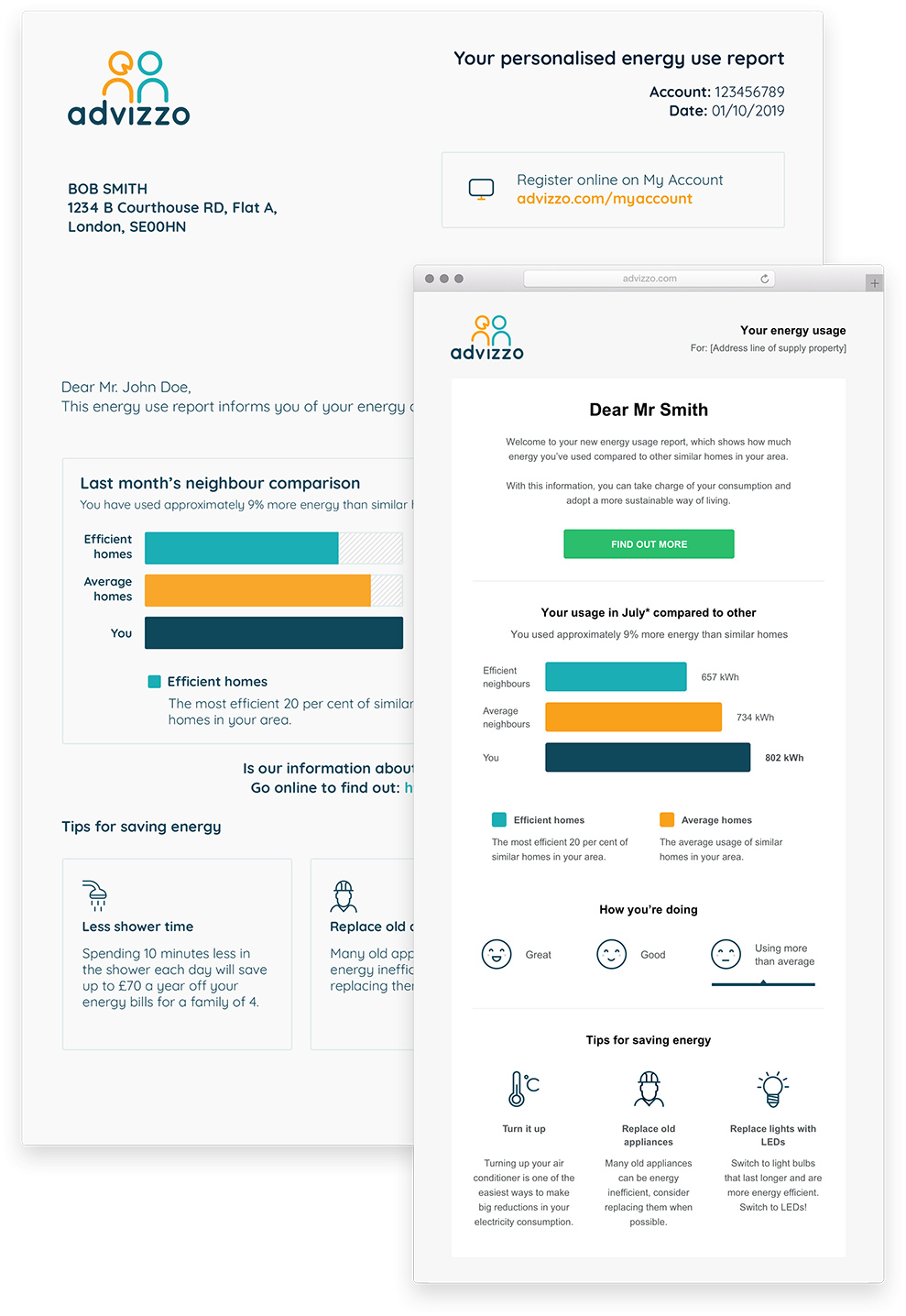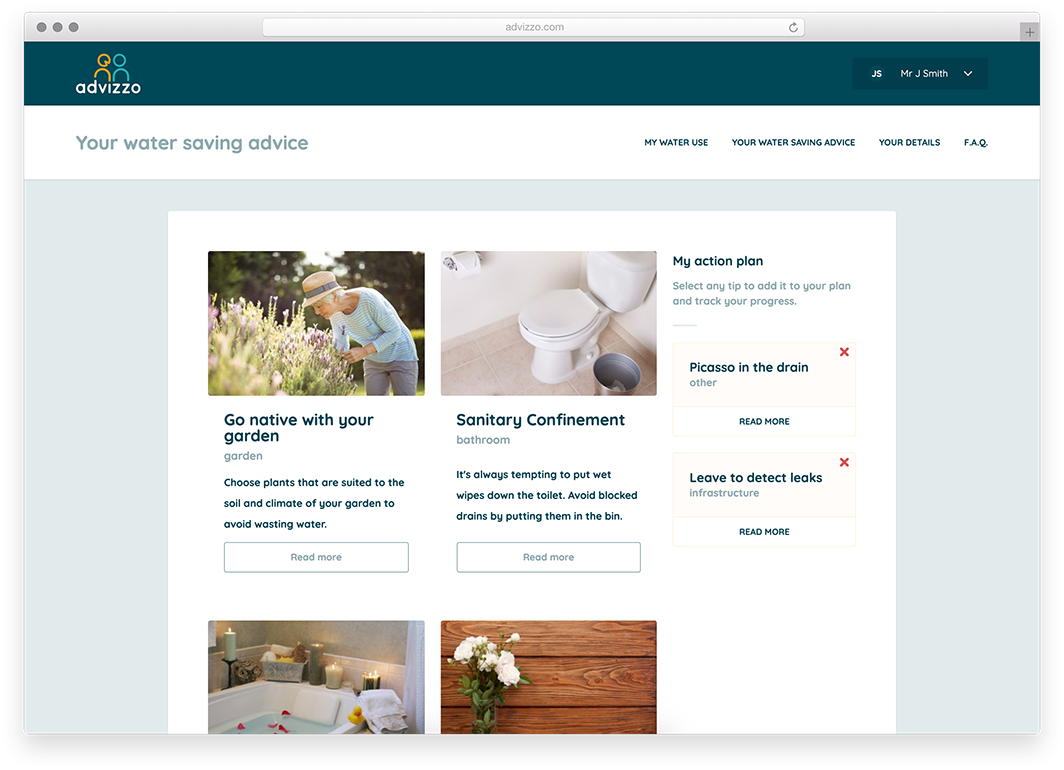 Increase digital engagement & self-servicing
Advizzo engages utility customers with relevant and motivational insights via digital channels.
Increase customer satisfaction
Increase smart meter acceptance
Increase digital self-servicing
Create upselling and cross-selling opportunities
Advizzo customer service agent software offers new customer insights for your team.
Deliver targeted communications with constantly enriched
and cleansed customer data sets
Understand what motivates individual customers
Provide customers with relevant additional services and products via personalised tips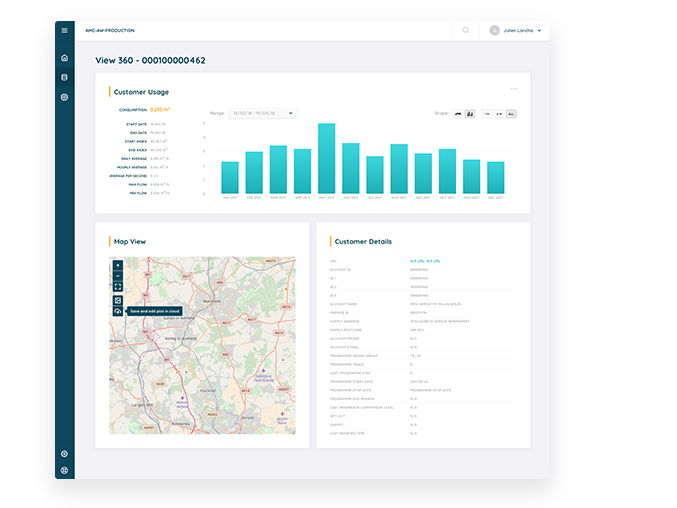 Advizzo combines Behavioural & Data Science in a SaaS platform
Understand what motivates your customers and change behaviour with tailored campaigns across multiple channels

Some Advizzo client stories
How do we engage your utility customers?
CASE STUDIES
Some frequently asked questions from our clients.
Advizzo's solution allows for custom communication to specific customer segments, based on behavioural messages and personalised content.
The platform can be configured to reflect your branding, tone of voice and local culture so that your customers get a seamless experience. Talk to us to find out more about configurations available in each edition
Yes. The Advizzo solution aims to improve customer satisfaction with personalised experiences for customers, tailored to their motivations. Check out our case studies to find out more