We use behavioural & data science so you can focus on your utility customers
Our software platform combines your billing and meter data with third party data leveraging behavioural and data science, to produce actionable consumer insights and tips for households worldwide. In short, helping utility companies better understand and engage with their customers.
WATCH A VIDEO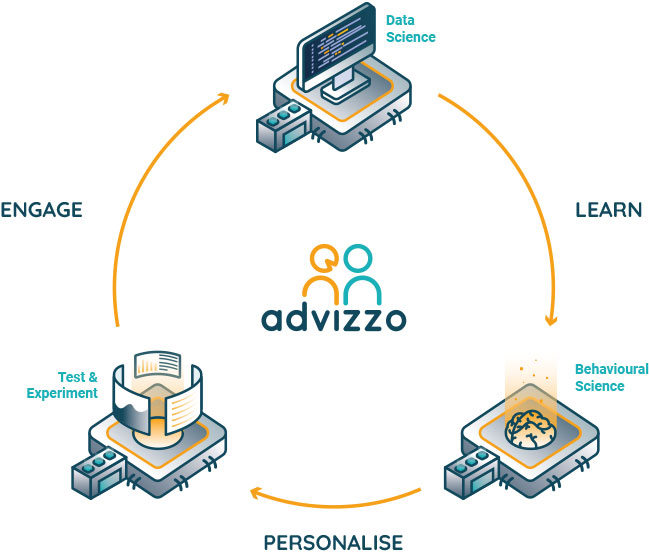 We use rigorous methodology to validate the success of our solutions. Randomised Control Trials (RCTs) allow us to ascertain that any effects we measure can be causally attributed to our solutions.
We integrate, clean and organise your billing and meter data, both historical and real time, and combine it with relevant third party data, such as weather data.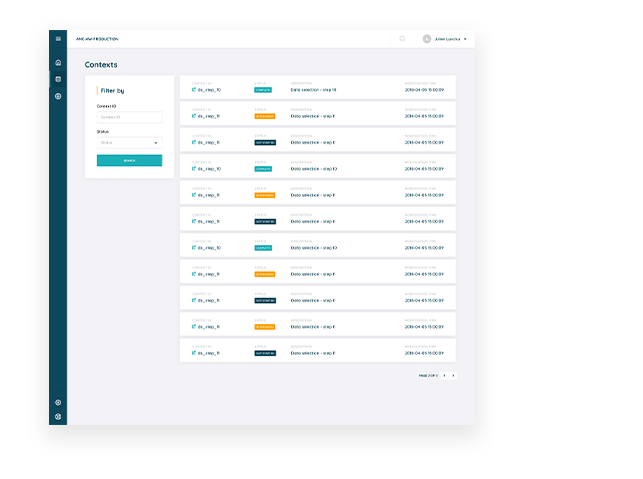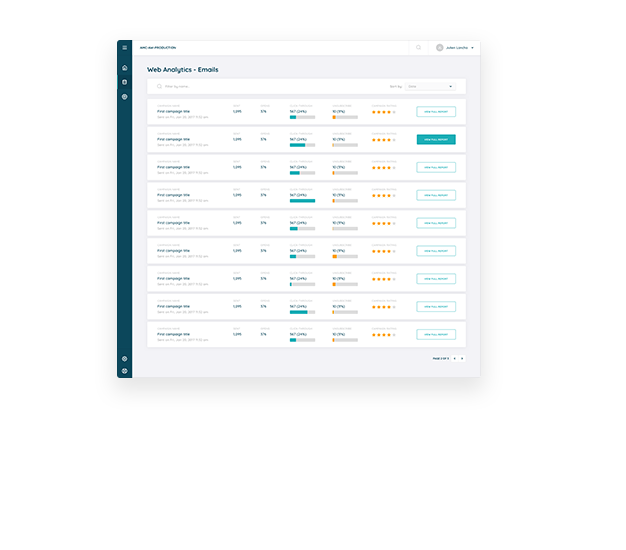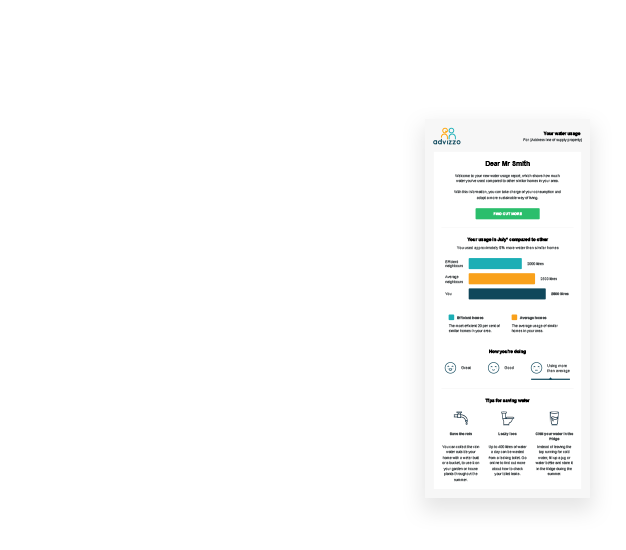 Engage customers and change behaviour with personalised, motivational messages
We use data science techniques to extract insights and identify behavioural patterns from utility company data.
We then use behavioural science to engage with individual households to motivate behavioural changes, and improve customer engagement and satisfaction.
Next, we implement additional data science techniques to enrich the previous clustering and fine tune the segmentation. The data is then returned to the utility. The process begins again with the next batch of updated data.
Our software platform works with regular and smart meters.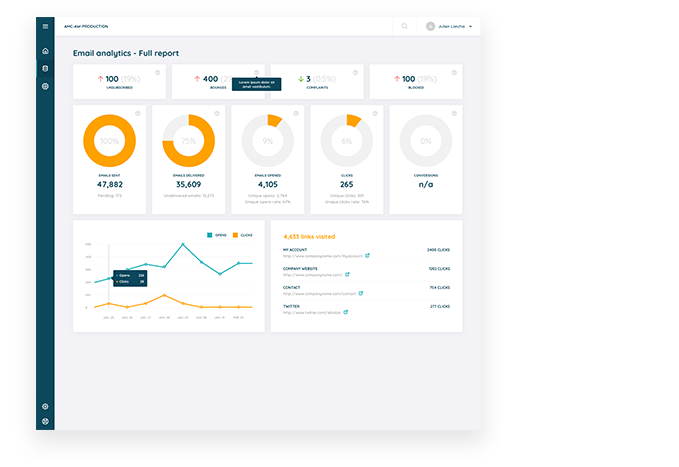 A set of tools to engage your customers, improve your operations and reach your company objectives.
Neighbour
consumption
comparison
Disaggregated
consumption
Customer
service software
High usage
leak detection
Predictive
analytics model