Helping utility customers save water and energy
Advizzo's SaaS platform uses behavioural and data science to deliver personalised home usage reports direct to utility customers. The reports are designed to trigger behavioural changes – reducing consumption and maximising water and energy savings.
BOOK A DEMO
WATCH A VIDEO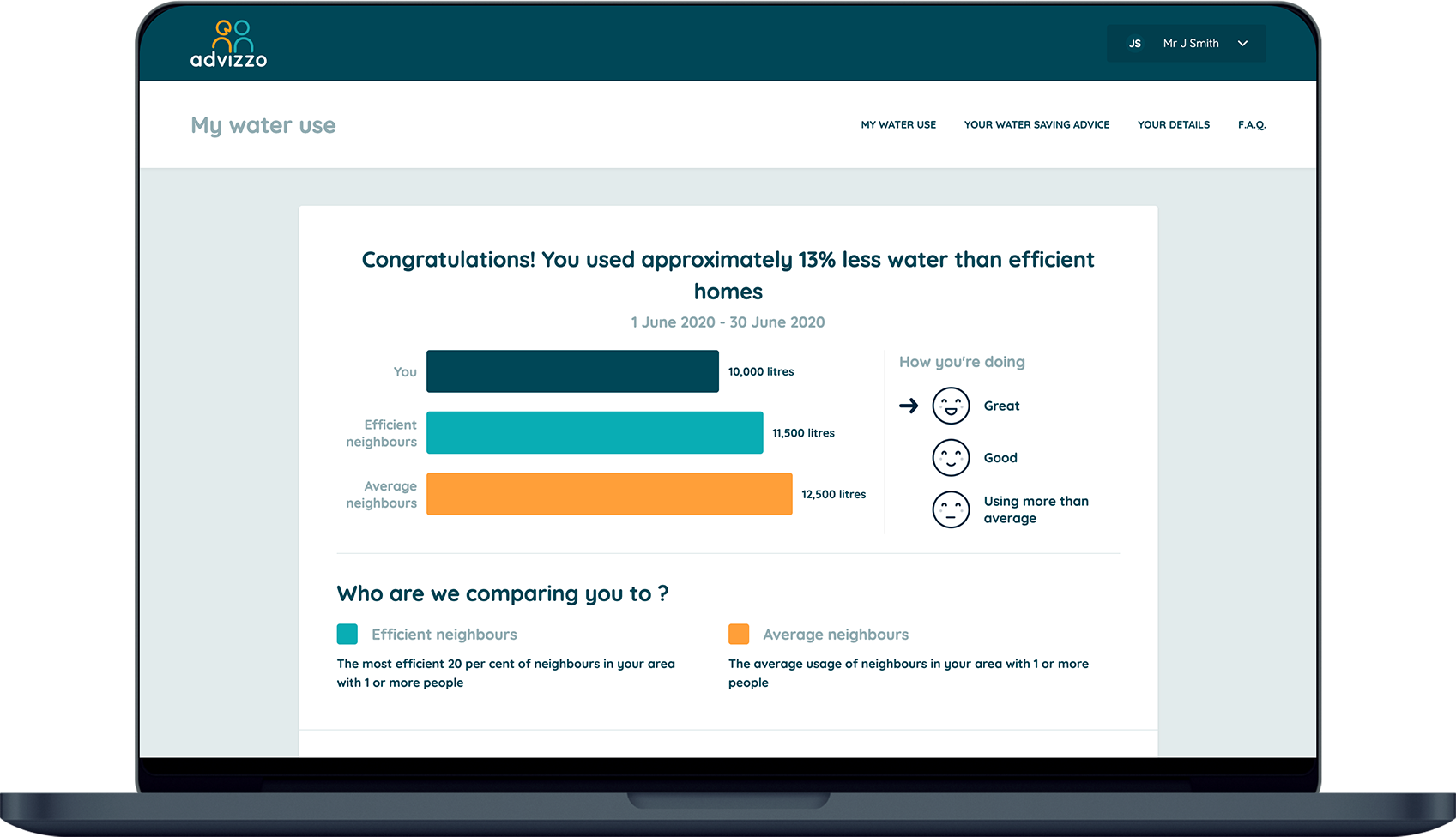 Our solutions are currently enabling 1 million households
to reduce their water and energy consumption
By changing consumer habits we have helped utility companies save on average 3% on energy and water consumption.
One SaaS platform, three software solutions to address all utility challenges
Powered by your billing and meter data, as well as third party data.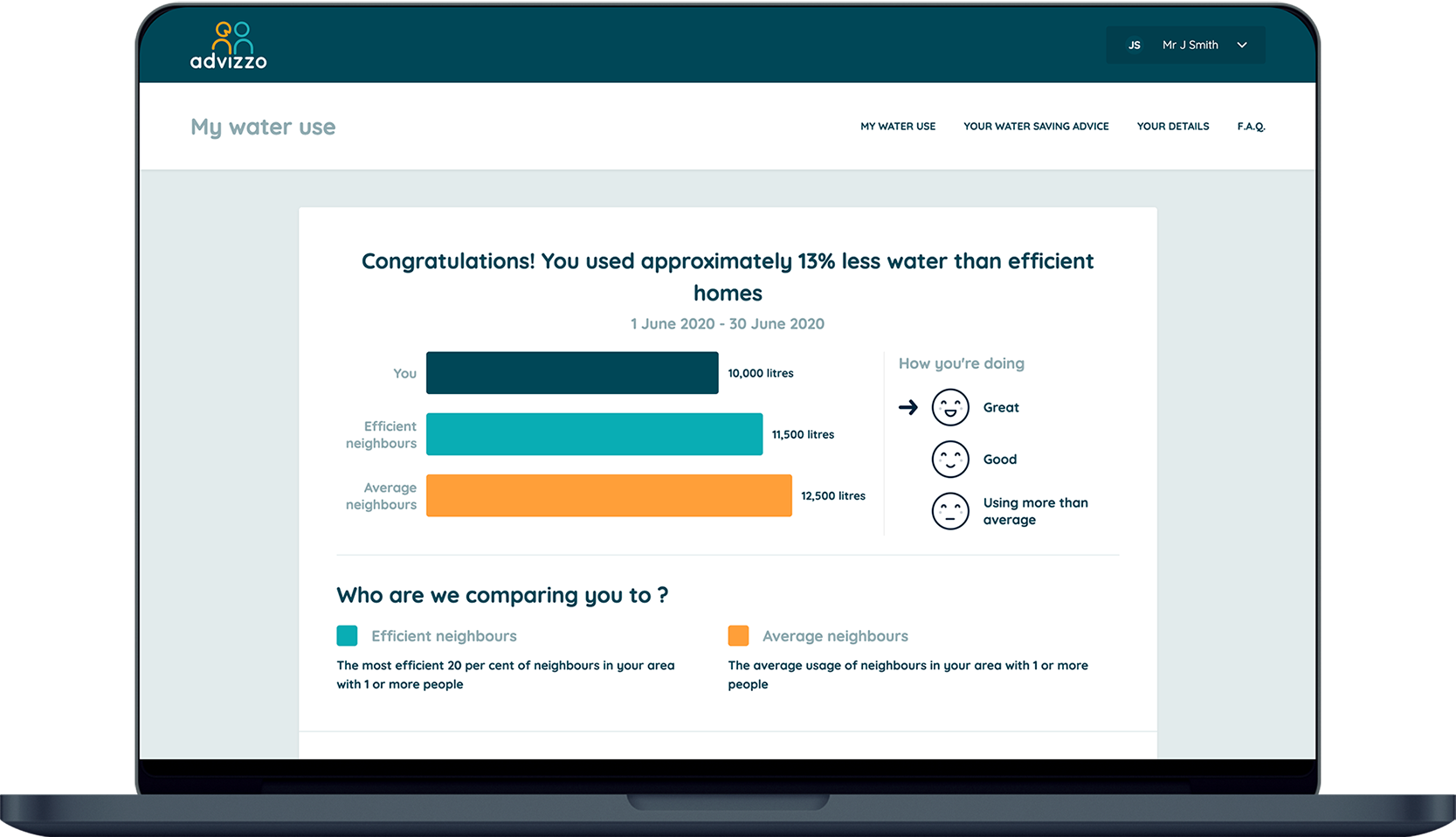 Customer software
Neighbour consumption comparison
Personalised tips
Home audits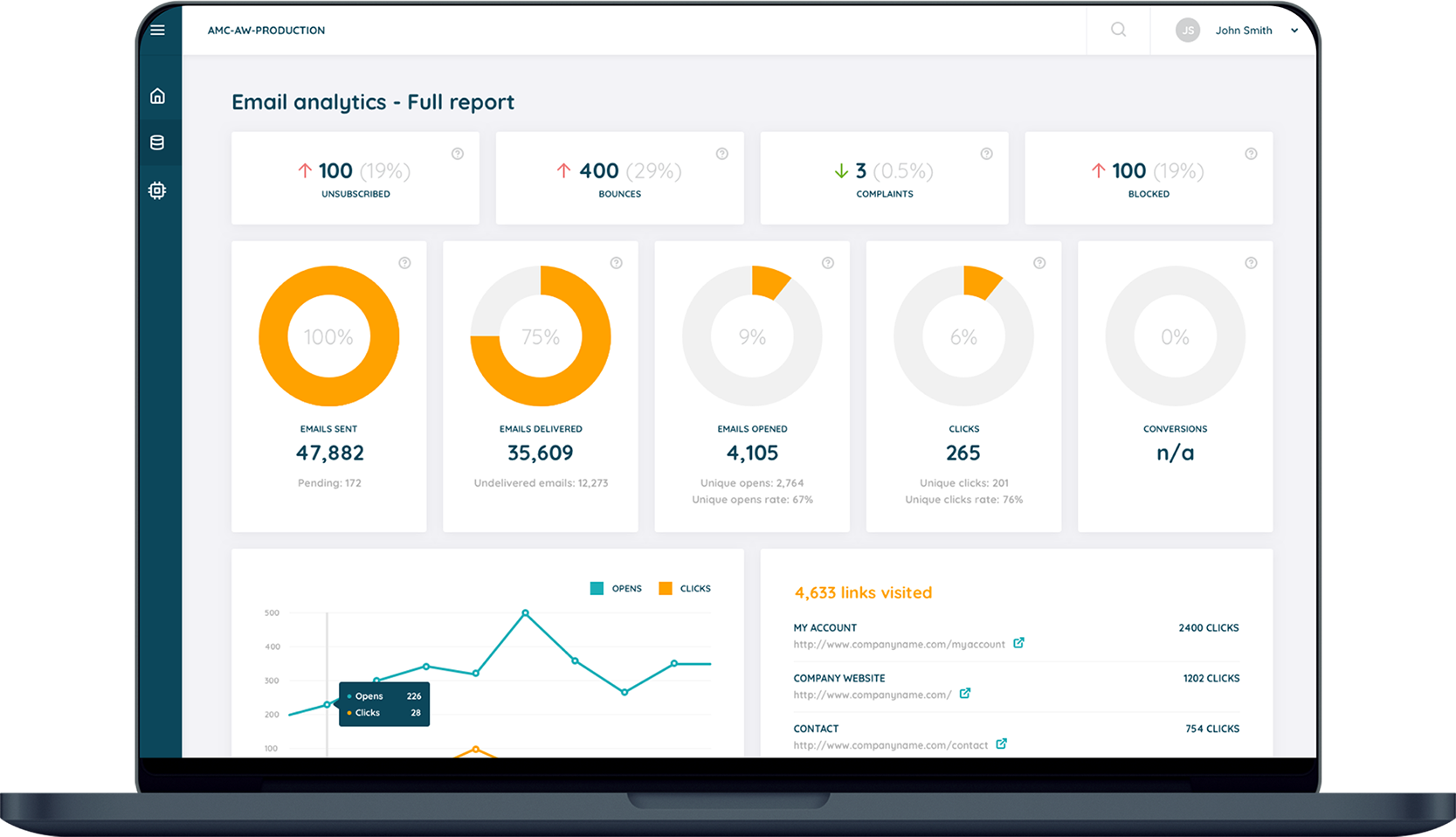 Reporting software
Campaign results
Savings tracking
Data insights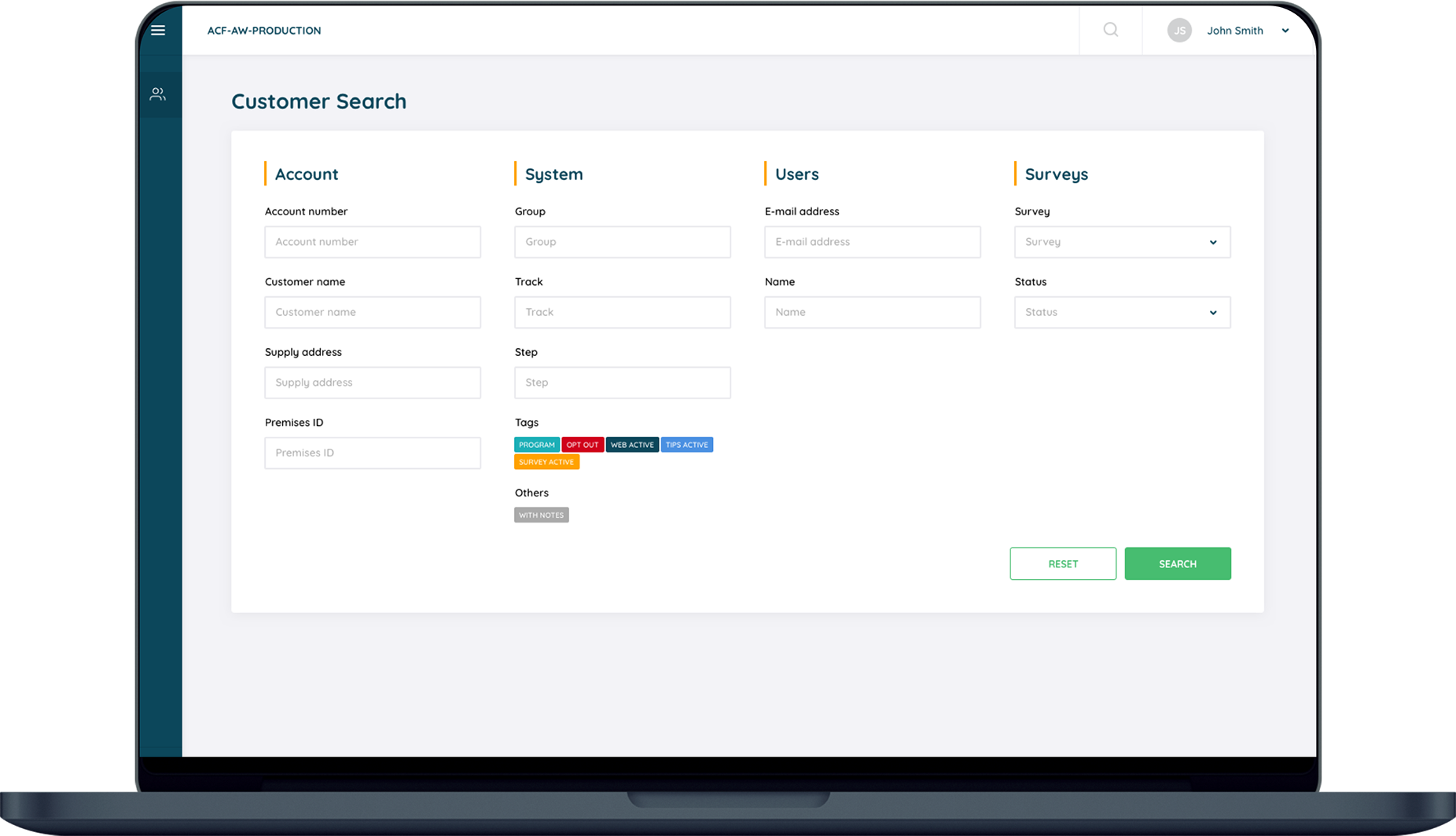 Customer service software
Customer search engine
Data privacy compliance & handling
Neighbour consumption comparison

Help customers reduce water & energy usage
Our customer facing software achieves maximum behavioural change through personalised data, messages and solutions.
Neighbour comparison stats

Personalised tips based on consumption data 

High level overview of usage from personalised survey

Home survey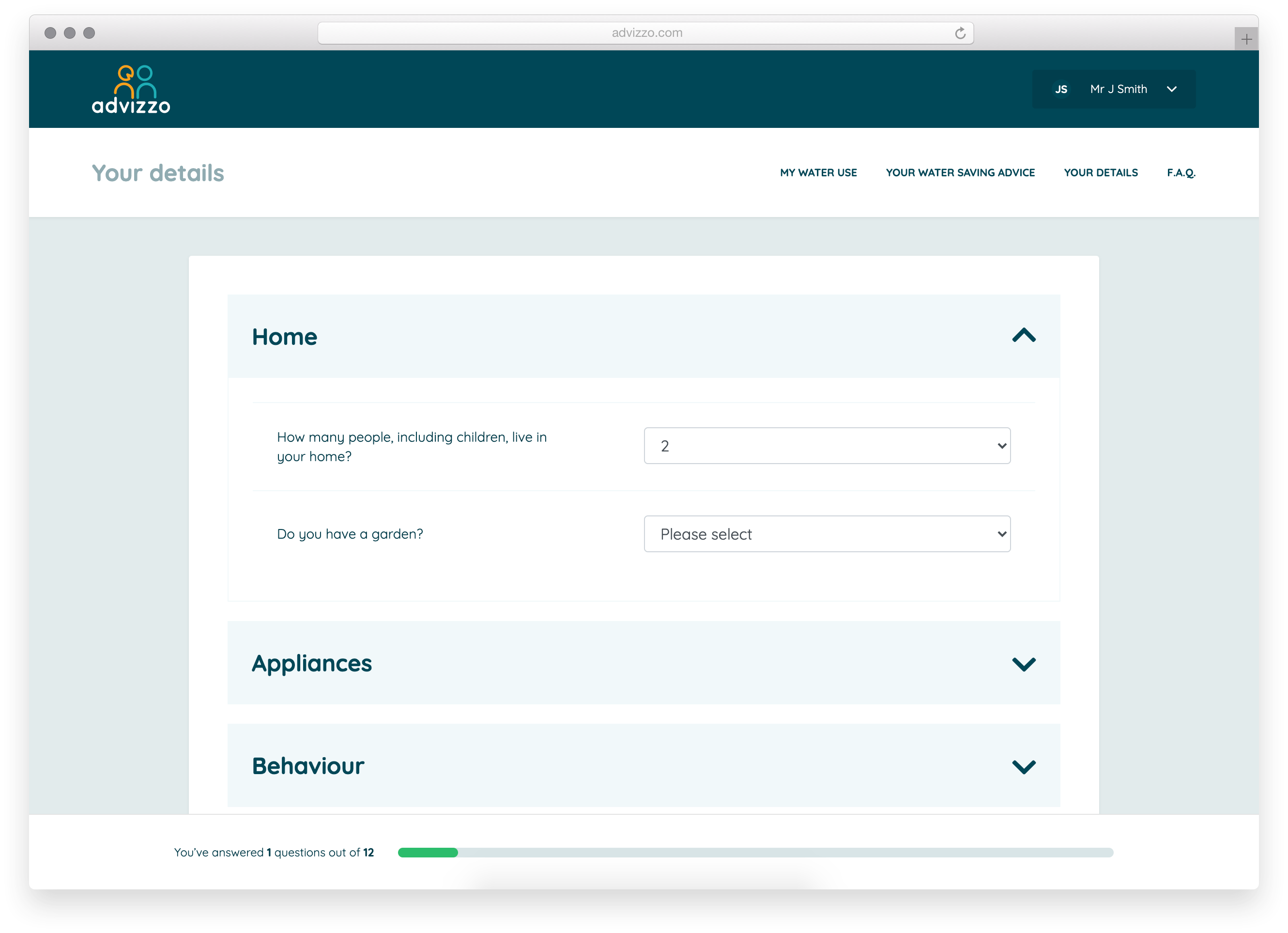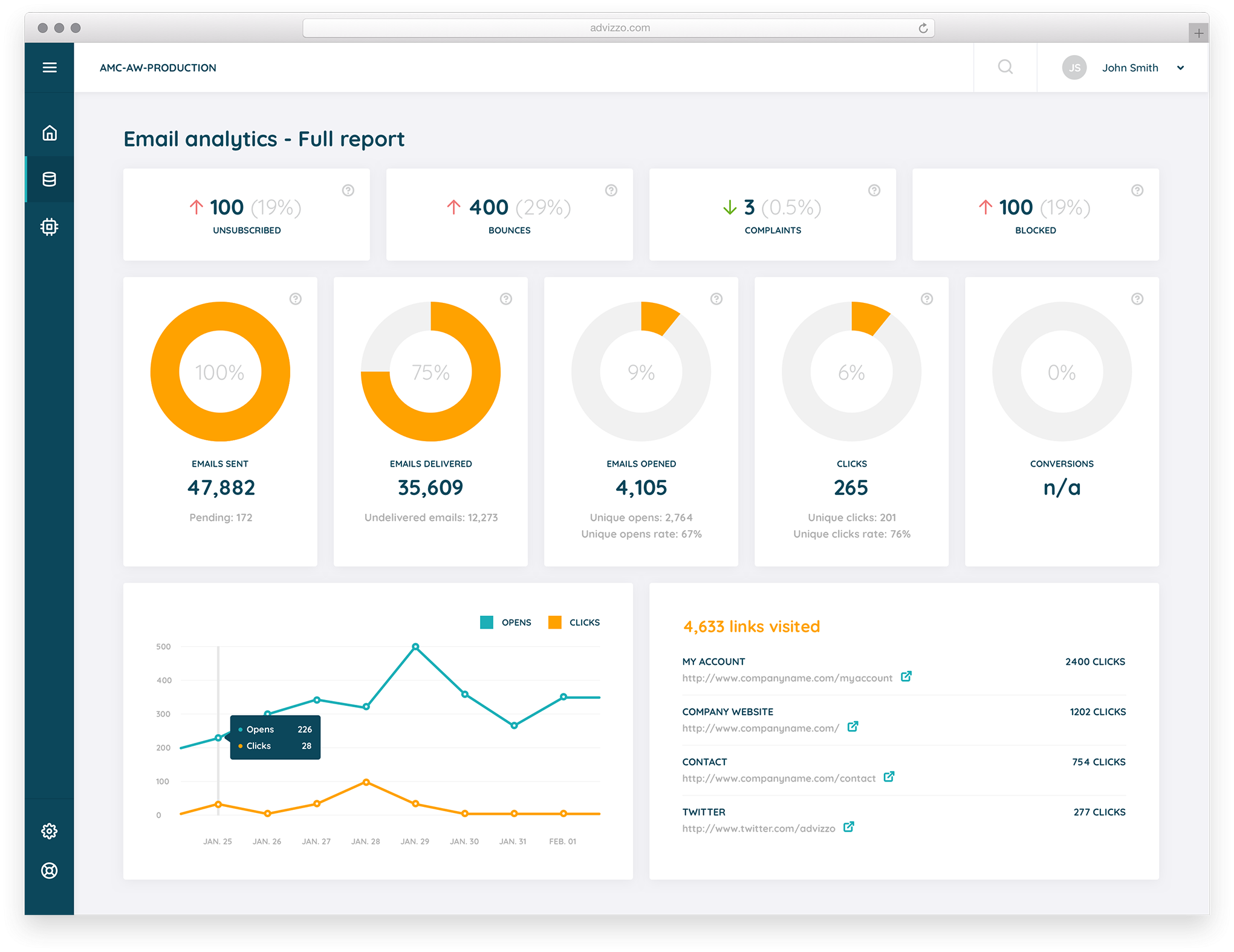 Advizzo's reporting software provides utilities with a powerful business intelligence/reporting tool to monitor and report on a campaign's success.
Campaign insights: Gain insights into customer engagement

Savings tracking: Track energy and water savings
and other behavioural experiments

Data insights: Better understand your customer's behaviour
Improve the quality of your services 
Our team and customer service agent software provides clear customer data and insights, optimising opportunities for engagement.
Use the Customer Search Engine to quickly identify the customer part of an engagement programme

Empower customers to take action by revealing usage anomalies through consumption comparisons with similar households

Ensure compliance with local data privacy policies (opt out etc)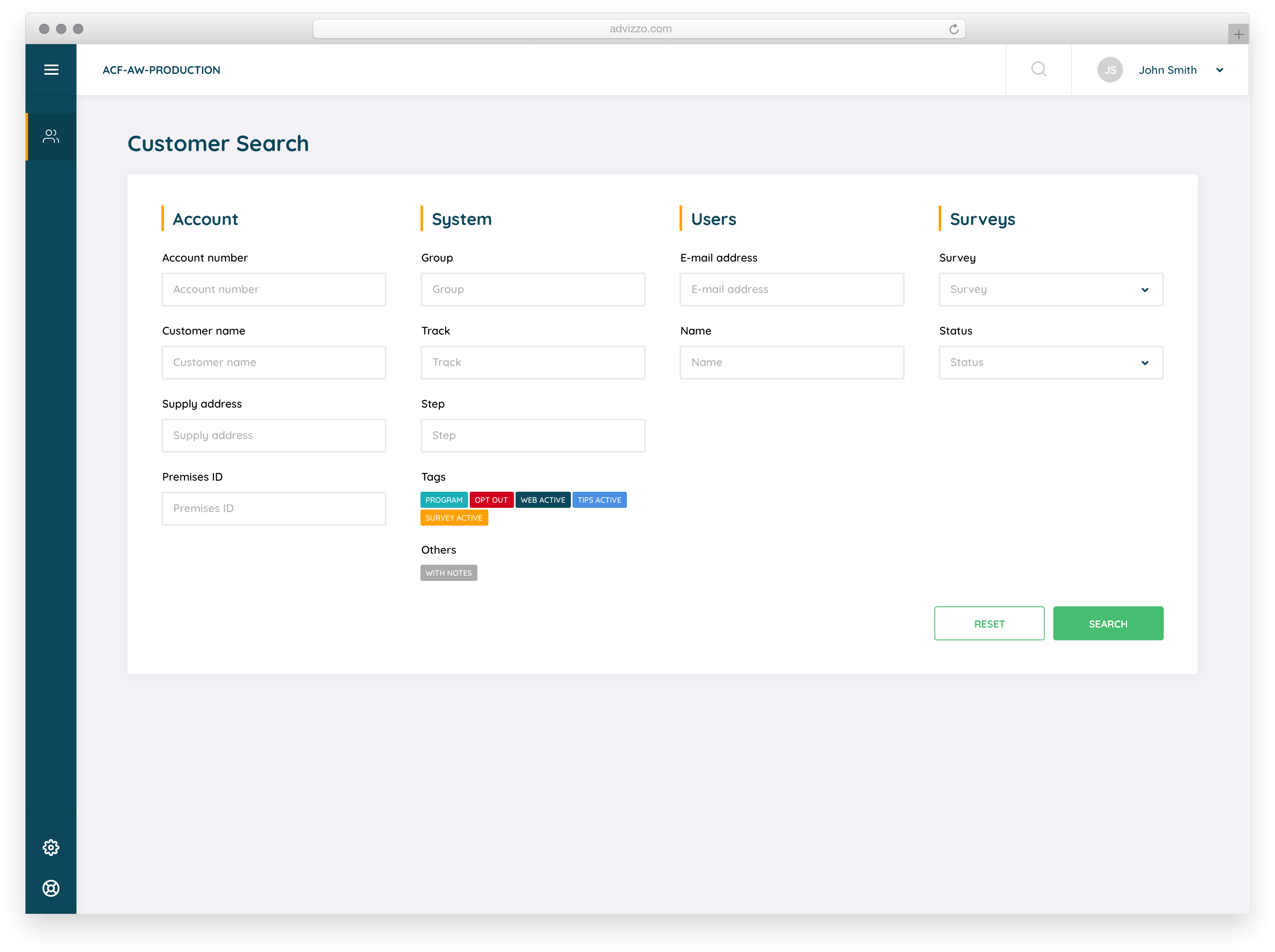 Advizzo's SaaS solution uses Behavioural & Data Science
We use your billing and meter data combined with third party data to empower
your customers to make changes, and ultimately save water and energy




"We are doing pioneering work in the UAE, working with the Dubai Electricity and Water Authority (DEWA) to help them reduce water and electricity consumption by 30% by 2030"
Patrice Guillouzic, CEO, Advizzo
Some Advizzo client stories
Have a look at our case studies
CASE STUDIES
Some frequently asked questions from our clients.